Dynamic Hearing Solutions - Trail
Open now!
8:30 am - 4:30 pm
1184 Bay Ave. Trail, BC V1R 4A4
Staff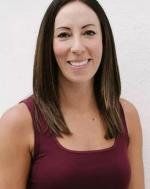 Stephanie Siddall,
M.Sc., R-Aud(C)-HIP
VP of Operations and Audiologist
Stephanie Siddall was born and raised in Trail. She graduated from UBC in 2005 with a master's degree in audiology and has been working in private practice for 15 years.
Stephanie loves helping people address their hearing loss and feels tremendous satisfaction knowing she made a difference in people's lives.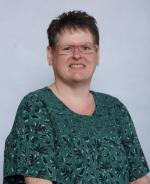 Kerra Clarkston
Patient Care Coordinator
Kerra Clarkston was born and raised in Trail, BC. One of the best parts of her job is seeing people get fit with new hearing aids and watching their faces light up when they hear their cat purr for the first time in years.
Bringing our clients back into the world of sounds is the most satisfying part of the job.
Reviews
Hearing Directory posts all positive and negative reviews that meet publishing criteria.
Click on the orange button above and tell others about your experience at Dynamic Hearing Solutions - Trail to help them find the hearing care they need.
Kootenay's Locally Owned Hearing Clinics
In 2021, Kootenay Hearing Clinics in Trail joined the Dynamic Hearing Solutions family. Our Trail location was founded in 1996, and we're proud to continue their legacy of outstanding service as independently owned hearing centres.
Personalized Care at Every Step
Dynamic Hearing Solutions is a true "mom-and-pop" practice. As soon as you enter one of our hearing clinics, you will be greeted by staff that are ready to make sure you are well taken care of.
Dedicated to Quality Care
We are steadfastly dedicated to ensuring the highest level of quality of life for the patients we serve. Our successful growth reflects our commitment to constantly exceeding our patients' expectations.
Delivering Value
Our service and product offerings are designed to deliver inherent value. By providing ongoing service, 90-day trials and the best prices on hearing technology, we want you to be satisfied with your decision to get hearing aids from Dynamic Hearing.
Devoted Service
We provide quality service in every aspect of your audiological care, from initial testing to follow-up appointments years later. We always put your needs above our own.
Advanced Technology
Our hearing tests rely on advanced diagnostic technology to determine your hearing levels and investigate the causes of any hearing challenges. We use clinical skill and technology to custom fit products to meet our patients' hearing needs.
Our hearing care services include:
Hearing tests - audiometric testing using the most advanced testing procedures available
Hearing aids - tailor-fit by one of our expert staff, so the sound quality is precisely adjusted for maximum benefit using the latest in computer technology.
Hearing aid repairs - our advanced hearing aid repair lab and highly trained hearing instrument professionals can service any make or model of hearing aid.
Tinnitus management - ringing in the ears is a common problem for those who experience hearing loss. We offer several tinnitus treatment and therapy options.
Educational seminars - we love to present seminars within our local community. During these seminars, we focus on hearing loss and hearing related issues.
Industrial testing - bring advanced audiometric screening to your workplace and fulfill any requirements for workplace safety. Contact us to inquire about industrial hearing testing.
Amenities

Tinnitus

Screen/test at home
| | |
| --- | --- |
| Sunday | Closed |
| Monday | 8:30 am - 4:30 pm |
| Tuesday | 8:30 am - 4:30 pm |
| Wednesday | 8:30 am - 4:30 pm |
| Thursday | 8:30 am - 4:30 pm |
| Friday | 8:30 am - 4:30 pm |
| Saturday | Closed |
Visit our other locations
Amenities

Tinnitus

Screen/test at home
Disclaimer: This clinic profile is for general information purposes only.