www.HearingDirectory.ca
What are assistive listening devices?
Assistive listening devices (ALDs) and assistive listening systems (ALS) enhance hearing and sound quality in noisy or challenging listening environments. They offer substantial hearing benefits when used with your hearing aids or without.
People with hearing loss use assistive listening devices (ALDs) to improve their ability to hear in challenging listening situations.
You can use ALDs when hearing aids do not provide enough amplification or if you can't use hearing aids at all. They do not replace hearing aids but are helpful in specific listening situations.
For example, ALDs can help you hear better while you're on the phone or watching television. They can even help you hear your alarm clock in the morning.
Assistive listening devices don't replace hearing aids. They provide hearing help in specific listening situations.
There are many types of assistive listening devices for people with hearing loss. Some ALDs are available for public use at theatres and schools.
Like hearing aids, you may be able to receive financial assistance for ALDs. This assistance will vary from province to province. To find the best ALD for you or learn about the financial assistance you could receive, visit your local hearing clinic and speak to a hearing healthcare provider.
What are the four major types of assistive listening devices?
There are many assistive listening devices available for private use. They are commonly split into four groups:
amplified telephones,
notification systems,
personal amplifiers and
TV streamers.
1. Amplified telephones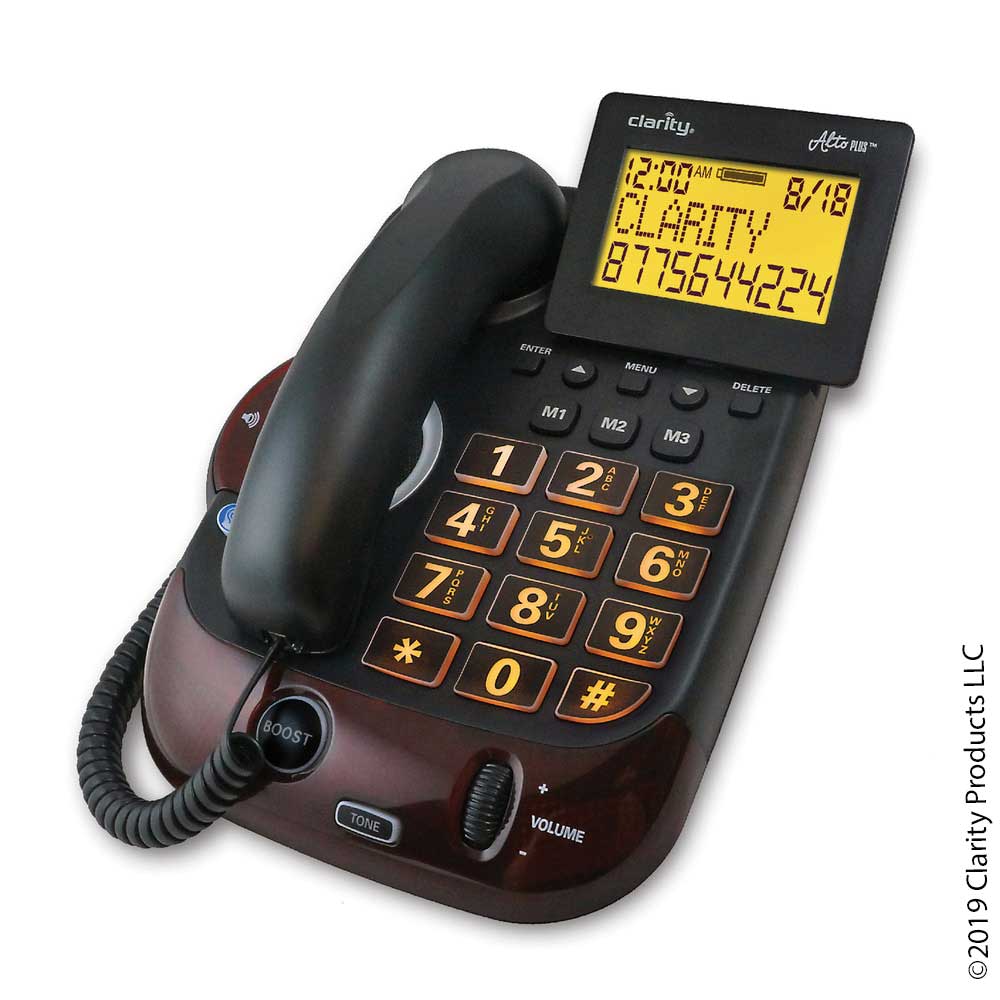 Amplified telephones are by far the most common type of ALD. Amplified telephones help those who struggle to hear when talking on the phone. They are ideal for those with mild to severe hearing loss and they work best with the use of hearing aids.
Amplified telephones have volume and tone settings to help you hear speech clearly. They also have an extra loud ringer volume, to ensure you hear every call.
Amplified telephones come in a range of styles. They offer features like built-in speaker phones and memory-dial buttons.
Note: most smartphones come with volume settings and are compatible with hearing aids. There are even some smartphones made with added amplification.
2. Notification systems
Notification systems replace alarms like alarm clocks, doorbells and smoke detectors. These devices are not only used to improve quality of life but are important for safety. Notification systems use sounds, light or vibrations to notify you of your surroundings.
Amplified alarm clocks
Amplified digital alarm clocks have an extra loud alarm. You can adjust it to your own personal waking sound level.
Many amplified alarm clocks come with a pillow shaker. You can pair it with the extra loud alarm or use it separately.
The pillow shaker vibrates your pillow to wake you up. This helps if you miss even the loudest sounding alarm. You also avoid disturbing others in the room.
Alert systems
Alert systems flash a light when the alarm clock, doorbell or telephone is ringing. You can also use these with smoke detectors. This can ease concerns that you won't hear your smoke alarm while you sleep without hearing aids.
3. Personal hearing amplifiers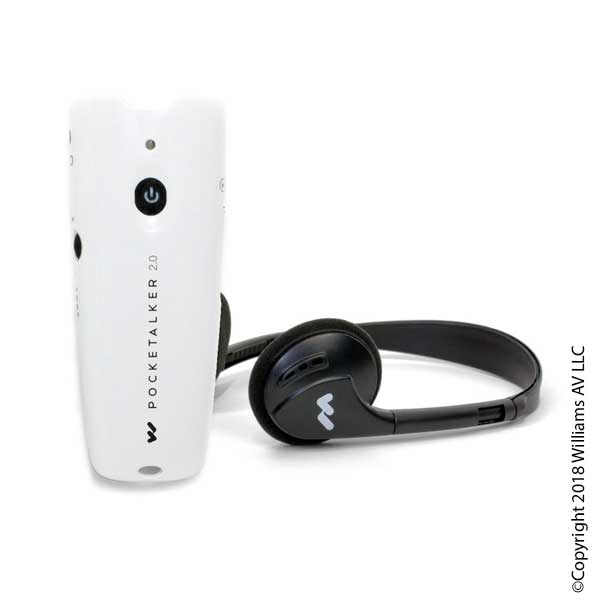 A personal sound amplifier is a device to help you hear when having a conversation with one other person. The device consists of a microphone attached to headphones.
The speaker holds the microphone and the listener wears the headphones. Personal amplifiers go by different names, including "pocket talkers."
The listener can adjust the volume of the amplifier to a comfortable level.
Personal amplifiers are suitable for those with moderate to severe hearing loss. You can use them with or without a hearing aid.
Remote microphones
Remote microphones are small devices you can use in challenging listening situations. You can use them, for example, while talking in a loud restaurant or in a car.
The speaker wears the microphone and their speech is sent directly to your hearing aids. This allows you to hear the speaker at a level louder than any background noise.
4. TV streamers
Enjoying TV can be difficult for someone with hearing loss. If you increase the volume, it can bother others around you. This makes the balance between too quiet and too loud impossible to find.
TV streamers help those who cannot hear the TV when it is at a reasonable volume. They also provide noise reduction for others nearby.
The streamer connects to the TV using a standard plug-in. It then uses radio waves to send the sound from the TV to a headset.
With the headset, you can amplify sound from the TV to your liking. This allows everyone else to adjust the TV volume to a level that is comfortable for them.
TV streamers are useful for those who cannot wear a hearing aid due to physical limitations.
Public-use assistive listening systems
Public-use listening systems are on public properties like worship centres, courtrooms, theatres, and schools. They include loop systems, FM or DM systems, and infrared systems.
If you want to use these systems, discuss this with your hearing healthcare provider. Your hearing aids may need a "telecoil" to use these systems.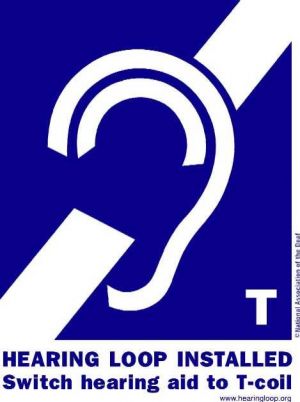 Loop systems
You can find loop systems in places of worship, auditoriums and theatres. Loop systems send sound from a microphone directly to your hearing aids. This helps those who have difficulty hearing enjoy and take part in the experience.
You can have a telecoil (or "t-coil") pre-installed in your hearing aids or cochlear implants to connect to loop systems.
A common hearing loop is a neck loop like the Oticon Streamer Pro. A wire loop, worn loosely around the neck, connects to a sound source wirelessly.
You can also use loop systems with conventional headphones, instead of hearing aids.
Infrared systems
Infrared systems are often used when you need privacy and confidentiality. Examples include courtrooms and banks.
Infrared systems use light to send signals that can't go through walls. This provides another layer of privacy.
FM systems
FM systems are most often used in schools and use FM radio signals. Sound from a microphone, worn by the teacher, transmits to the student's hearing aids.
FM systems help students who have difficulty hearing in a classroom environment. With FM systems, the teacher's voice streams directly to the hearing aids. They also cut out any background noise. In some cases, the actual system is a DM system, which is a digital version and has better sound quality.
FM systems and DM systems are popular in classrooms. They help reduce background noise and improve participation for students.
Sound amplifying apps for smartphones
Android and iPhone smartphones have apps that can amplify sound surprisingly well. This makes amplified sound a nearly limitless experience. Reduce background noise and amplify conversations on the go—no bulky extensions required.
Android has a free, built-in app called Sound Amplifier by Google LLC. It allows you to filter, adjust and amplify both the sound in your smartphone and the sounds around you.
To use this amplifier, connect your headphones, then go to Settings in your Android. Go to Accessibility, then Sound Amplifier or Settings, Accessibility, and then Downloaded apps.
iPhone's app store offers a variety of sound amplifying apps to choose from. One is Sound Amplifier by Mighty Fine Apps LLC. You can amplify and isolate sounds, even use it with Bluetooth® compatible devices. Connect your headphones and download and tap the app to get started.
For more sound amplifying apps, explore the app store for your smartphone. For all sound amplifying apps, you will need headphones to use them.
Need help choosing the right assistive listening device?
While assistive listening devices are not replacements for hearing aids, they are supplemental for those who need extra help for their hearing problems in specific listening situations. Assistive listening devices are easy to install and use and can be found in many hearing retailers.
Be sure to talk to your local hearing healthcare professional or schedule a hearing test to find the best option for your type of hearing loss and listening needs.