About Hearing Directory
Hearing Directory is a hearing-focused consumer website and Canadian clinic directory. Our mission is to improve your quality of life by providing education on hearing health and hearing loss treatment options.
Our directory of consumer-reviewed clinics across Canada connects people seeking hearing help with qualified, local hearing care professionals.
Get Help
When you or a loved one needs hearing healthcare, find a clinic near you to get the help you need. Our team vets every review that's submitted to our site, so you can read honest opinions from other patients.
Visit our help pages for basic information on hearing health, hearing loss, hearing aids, tinnitus and assistive listening devices.
Connect with us
Be part of the conversation on social media and connect with us on Facebook and Twitter. See our contact page if you need one-on-one assistance.
In the U.S.? Visit our sister site Healthy Hearing to find a provider near you.
Are you a hearing care provider? See our For Clinics page.
---
About the Hearing Directory team
Hearing Directory has a dedicated team which produces, reviews and edits original content for our site.
Shantelle Shakes, Coordinator, Hearing Directory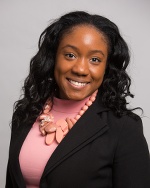 Shantelle Shakes is the coordinator for Hearing Directory. She has over seven years of experience in the health industry, with six of those years in hearing healthcare. After graduating from York University with an honours BA in Professional Writing, Minor in Creative Writing, Shantelle began her marketing career with a major hearing healthcare provider. Through a variety of roles within that company, Shantelle gained a thorough understanding of hearing health and the client experience. She aims to use her knowledge of the industry as well as her communications background to help others understand their hearing and connect with the hearing care they need.
Joy Victory, Managing Editor, Hearing Directory and Healthy Hearing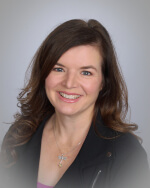 Joy Victory has been the managing editor for Hearing Directory and its U.S. sister site, Healthy Hearing, for nearly five years. Her primary role is to ensure that all consumer-facing content on both sites is accurate and engaging. She enjoys helping people take charge of their health through engaging and accurate articles and infographics that are informed by evidence-based guidelines. Joy earned her bachelor's degree in journalism and mass communication from New Mexico State University. She lives in Austin, Texas, with her husband, daughter and cat.