About Hearing Directory
The mission of Hearing Directory is to improve the quality of life for people with hearing loss by providing education about hearing loss and its implications and treatment options. Our directory of consumer-reviewed clinics across Canada connects people who are ready to get help for their hearing to qualified local hearing care professionals.
If you are just getting started, visit our Hearing Help pages for basic information about hearing loss, hearing aids, tinnitus and assistive listening devices.
Finally, when you or someone you love needs hearing healthcare, use our Find a clinic section to get the help you need.
---
About the Hearing Directory team
Hearing Directory has a dedicated team which produces, reviews and edits original content for our site.
Natalina Raso

, HBSc,

CDA

,

Hearing Directory Coordinator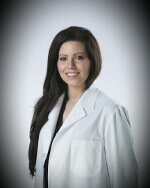 Natalina Raso is the coordinator for Hearing Directory. She previously operated a hearing clinic of a major hearing instrument provider and thus understands the challenges of hearing impairment and the benefits of modern hearing technology. Natalina earned her Honours Bachelor of Science degree in biology from York University and her Communicative Disorders Assistant postgraduate certificate at Georgian College. She was appointed to represent one of the faces of The Campaign for Better Hearing, which encourages every adult at 60 years of age to have their hearing tested. Natalina's dedication to serving people with hearing loss guides her to oversee the daily operations of Hearing Directory. Her main focus is to aid people in improving their overall quality of life by providing them with relevant information to make the best-informed decision possible.
Joy Victory, Managing Editor, Hearing Directory and Healthy Hearing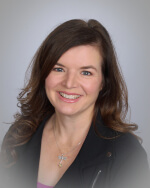 Joy Victory is the managing editor for Hearing Directory and its U.S. sister site, Healthy Hearing. She's responsible for editing, producing and updating the consumer-facing content on both sites. Joy earned a bachelor's degree in journalism and mass communication from New Mexico State University. A lifelong lover of science writing, she has worked for several major healthcare sites as a medical journalist, content manager and consultant. Her work has appeared in Cosmopolitan, VICE News, ABCNEWS.com, The Center for Health Journalism and other publications. She enjoys helping people take charge of their health through engaging and accurate articles and infographics that are informed by evidence-based guidelines.