www.HearingDirectory.ca
Earwax removal and cost
Earwax is a natural barrier that protects your ears. In some cases, it can become impacted, causing clogged ears, ear pain and temporary hearing loss.
Earwax, also known as cerumen, plays a key role in cleaning, lubricating and protecting your inner ear from bacteria and debris. Sebaceous glands and apocrine sweat glands, located in the external ear, produce earwax.
Your ears are "self-cleaning" and in most cases do not need to be cleaned. Your jaw movement helps to push earwax out of your ear. As it moves through your ear, it lubricates the canal and carries dirt out.
Earwax can be dry or wet and still perform the same functions. Wet earwax is more common in Africans and Caucasians. Dry cerumen is more common in Asians, Pacific Islanders and Native Americans.
Why does it get impacted?
Impacted earwax is more common among people with dry earwax. Also, some people produce too much, known as excessive earwax. It's more common among people who are older or have certain skin or medication conditions, chronic ear infections or an anatomical disorder.
Signs you have impacted earwax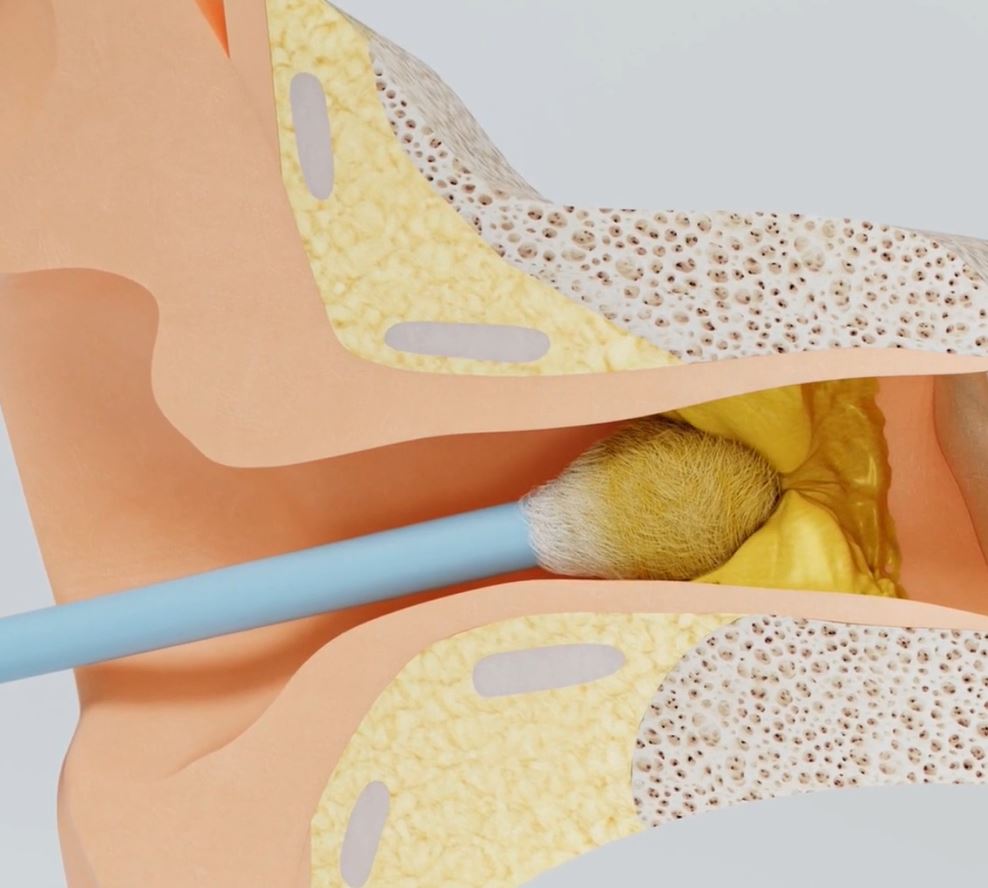 Too much earwax can block sound from entering your ear and can trap irritants in your ear as well. Signs of too much earwax include:
Difficulty hearing
Tinnitus (ringing in the ears)
In some cases impaction can cause an ear infection, even hearing loss. In any case, seek earwax removal methods from a hearing professional.
How common is it?
According to a survey, 13% of Canadian adults had excessive earwax. In a separate study, impacted earwax affected 17% of Canadian children and adolescents.
Impacted earwax can make your ears feel itchy and clogged. It can also make it difficult to hear. Earwax removal can improve your ability to hear by up to 75% if you are an older adult.
Cotton swabs can cause more problems
Before you remove your earwax, note that earwax is not an accumulation of dirt you need to remove with a cotton swab on occasion.
For safety reasons, you should not remove earwax with a cotton swab (Q-tip). Not only can cotton swabs damage your ear if pushed too deep in the ear canal, but they often only clean the front-most part of the earwax while pushing the rest deeper in your ear. This can create ear blockage and hearing problems.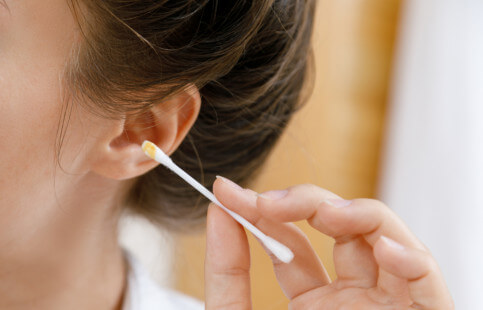 In rare cases, you can perforate your ear drum.
You should also avoid ear candling. Ear candling is the attempted removal of impacted earwax using a hollow cone lit with fire at the top. The unlit end is inserted in the ear while the person lays on his or her side.
Some think ear candling draws earwax out the ear using heat and suction. But ear candling can cause serious burns, further ear blockage from the candle wax, even a punctured eardrum.
Should you remove earwax yourself?
Personal earwax removal should be done once the earwax has been pushed out of the ear canal. Any other methods used to remove your earwax without the assistance of a hearing professional can result in damage to the inner ear.
How much does earwax removal cost?
Earwax removal in Canada ranges from $45 to $75, depending on the hearing clinic, extent of the removal, and your insurance coverage.
Find earwax removal services on Hearing Directory
Impacted earwax can produce inaccurate results during a hearing evaluation. Many hearing clinics in our directory offer earwax removal services.
We at Hearing Directory have taken the extra step of highlighting this on a clinic's profile. Find a hearing professional near you who can assist you with earwax removal today.
Sources: