Hearing Institute Atlantic - Central Halifax
Open now!
8:30 am - 4:30 pm
6155 North St. Suite 409
Halifax
,
NS
B3K 5R3
Staff

Nona Fuller
Audiologist and Founder
Nona has been practicing audiology since 1988 in both hospital and private practice settings. She graduated with a Masters of Science degree in Audiology from Dalhousie University and holds a Bachelor of Child Studies in Developmental Disabilities (with Distinction) from Mount Saint Vincent University.
As the Founder of Hearing Institute Atlantic, Nona continues the practice of audiology; seeing patients, promoting better hearing health and advocating better technology to help people to hear well. Nona has written regular Hearing Health Care columns in many local publications and has appeared on several television shows as an expert in the field of audiology. Nona is a founding member of the Board of Director's and Past President of Sounds+. She has been actively involved with this group since its' inception in 1993.
Nona lives in Halifax with her husband and their two children. Nona's love of audiology, her passion to help people hear better, and her ability to connect with people, enables her to successfully bring about a positive message about hearing health and awareness issues.
Beth MacDonald
Audiologist
Beth has practiced in clinical audiology since 1989 in both hospital and private practice settings. Beth has a Masters of Science in Audiology, a Bachelor of Education and a Bachelor of Science in Mathematics from Dalhousie University.
Beth was born and raised in Dartmouth and lives there with her husband and two daughters. She enjoys directing musical plays, playing the piano and being actively involved with her family. Beth's honest and open approach to her patients and dedication to the field of audiology, enhances her ability to better serve her patients.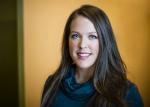 Danena MacDonald
Audiologist
Danena was born and raised in the small town of New Waterford on Cape Breton Island. After earning her Bachelor of Arts degree in Communication Studies at Cape Breton University, Danena moved to Halifax and began working as a unit clerk in the Med./Surg./Neuro. ICU at the QEII. It was Danena's passion for communication and desire to work in a health care field that led her to apply for her Master of Science in Audiology at Dalhousie's School of Human Communication Disorders.
Danena is committed to accomplishing ease of communication for her patients and strives to develop strong patient-clinician relationships to ensure optimal hearing health care satisfaction. Danena feels privileged to be working in the field of Audiology as she enjoys having the opportunity to help improve her patients' quality of life through the use of hearing devices and by teaching communication strategies.
Reviews
Hearing Directory posts all positive and negative reviews that meet publishing criteria.
Read 1 verified patient review for Hearing Institute Atlantic - Central Halifax! Their review score was 1 () from 1 review.
Write a review Sort by:
"They will push the most expensive option on you and become hostile and rude when any concerns are raised. My mother who has early signs of dementia has complained about the quality of the product purchased from this place for years, (which they later admitted to us was included with a defective charger) to a point where her visits needed to become supervised. The first appointment at another clinic in HRM and my mother hasn't heard this well in 5 years, apparently this clinic had the settings wrong. "
Official Response from Hearing Institute Atlantic - Central Halifax:

"Mr. M, I am so sorry to hear about this experience, clearly this is not typical of our amazing service and team. I am at a bit of a loss, as I don't have your name in our database, nor have we had any issues or complaints from female clients. I invite you to please contact me directly at christina@hearinginstitute.ca or call 902-482-2222 and ask for me. I am hear to help in any way possible and will ensure your mom gets excellent hearing care. Hope to hear from you soon! Christina"
Received 01/21/2021
Trust the experts who listen.
At Hearing Institute Atlantic - Central Halifax, we understand and respond to the needs of our clientele with friendly and professional service. We constantly strive to bring better hearing health to our clients through a variety of brands, styles and choices of hearing devices. Our team of hearing professionals are dedicated to providing solutions that are innovative and appropriate to each client's unique hearing needs.
Our clinic is located in the Gladstone Professional Centre just minutes away from bustling Downtown Halifax where residents typically enjoy it's historic sites, natural history museum, parks and gardens. We are proud to be a part of the community of Central Halifax and to serve a community full of life and zeal. We know how important quality of life is to our clients and we take every care in supporting them on their hearing care journey.
Call us today to speak to our friendly hearing staff and take the next step to better hearing health. We look forward to serving you.
Professional hearing evaluations
Communication counseling
Affordable and brand-name digital hearing technology
Tinnitus Consultation
Wax removal
Custom ear products including swim molds and noise-protection
Ask us about our FREE Take-Home Demo Program!
| | |
| --- | --- |
| Sunday | Closed |
| Monday | 8:30 am - 4:30 pm |
| Tuesday | 8:30 am - 4:30 pm |
| Wednesday | 8:30 am - 4:30 pm |
| Thursday | 8:30 am - 4:30 pm |
| Friday | 8:30 am - 4:30 pm |
| Saturday | Closed |
Accepted forms of payment
Visa
MasterCard
Cash
Cheque
Debit
Financing available for those who qualify
Insurance accepted, please call for details
Disclaimer: This clinic profile is for general information purposes only.