HearingLife - Chilliwack Patten Ave
45762 Patten Ave Unit 2 Chilliwack, BC V2P 1S1
Staff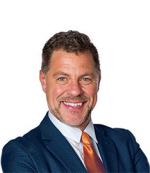 Andy Rolleman
Registered Hearing Instrument Practitioner
Andy Rolleman has over nine years of experience in the hearing field. He has found bringing the gift of hearing to others to be one the greatest sources of satisfaction he has ever experienced. Andy is passionate about healthy hearing and serving his clients in his beautiful hometown of Chilliwack.
Danielle Kraan
Hearing Instrument Practitioner

Jacqueline Lemay
Client Service Administrator
Jacqueline loves adventure and is passionate about living in beautiful British Columbia: discovering hidden treasures on the West Coast, hiking and cycling in Chilliwack, exploring and shopping in Vancouver, whale watching and sunsets on Vancouver Island, wineries and beaches in the Okanagan!
Reviews
Hearing Directory posts all positive and negative reviews that meet publishing criteria.
Read 5 verified patient reviews for HearingLife - Chilliwack Patten Ave! Their average review score is 4.6 () from 5 reviews.
Write a review Sort by:
"I am a senior who enjoys excellent health. Approximately 25-30 yrs. ago, I was diagnosed with a moderate hearing loss, however, chose to live with it and hear around it, rather than purchase hearing aids, even though my medical plan provided coverage for them. Although not aware of it, I was likely in denial until recently, and when I became aware of the negative affect this issue was having on my patient wife (as well as other loved ones), I decided that my selfish indifference must end and I must look into acquiring hearing aids. Although reduced volume was part of the issue, the greater issue for me is that I just cannot make out certain tones. If trying to watch a movie or attend a live theatre production , I could not make out critical portions of the audio portion and would most often not know what was going on. As my wife was patiently whispering into my ear explaining what I had not heard, we missed critical portions as it continued. So, after having conducted comprehensive research from a myriad of sources, I attended HearingLife (formerly Nexgen) in Chilliwack and almost immediately upon entering, knew that I had made the right choice. Because of friends who had dealt with Andy Rolleman here, I had scheduled the appointment with him. As I was early for the appointment, Andy was busy with another client, and while waiting, Jacqueline took care of all of the registration and paperwork needed to submit my claim to my health care provider, She was absolutely wonderful and was continually helpful on each subsequent visit. Had Andy not been available, I would have been very comfortable dealing with Jacqueline. Andy's testing confirmed the tests conducted years ago, and indicated that the hearing loss had worsened. I would describe the loss as significant, however, not severe - moderate , perhaps. I have been wearing these devices now for a couple of months and wanted to use them for some time before commenting on my experience with them thus far. When watching TV (mostly sporting events or News), the volume level indicated on the screen now is usually about 15 - 18, whereas, previously it was in the mid to upper 20's and the improved clarity is welcomed. My expectations going into this were high and the entire experience has exceeded those expectations. I attribute this to the the professionalism and competence of the well trained staff and to the quality of the device they recommended. NOTE: Soon after having acquired these hearing aids, we were visiting with a very close friend and his wife that I have known for over 50 years and with whom we maintain an ongoing friendship, and became aware that both he and his wife have the very same hearing aids that I have and they dealt with Andy Rolleman as well. My friend is a recently retired medical doctor who doesn't even live in Chilliwack but both he and his wife did attend HearingLife (Nexgen) in Chilliwack."
"Just a great place.. friendly people.. I was 70% deaf all my life at 66 went and saw Andy at NexGen in Chilliwack poof now I can hear without saying what or reading lips...or just plain old guessing what was said .I can hear the birds holy is their ever a lot of birds ☺️"
"I knew I needed hearing aids years ago but put it off until now. I went to the people at NexGen, I was so impressed with the service, they explained everything and took there time going over everything.. I've been wearing them for weeks and I can't believe what I've been missing all this time, it's wonderful.. Andy, Jacqueline and Danielle have been great though the whole set up,, highly recommend them........"
"When I first started going here it was great. Every time I called with any issues they did whatever they could to fix the problem. Then one day things changed, I didnt understand why it was taking so long to get my hearing aid back. I was telling Jacquline I dont understand. She then goes off on me saying "I dont appreciate the way you are treating me when we constantly bend over backwards for you. I said Im sorry you feel that way. Heres the problem you were not forced into giving good service you did it for the business. So to throw it in your face how good you have been is just not right. I was humiliated, embarrassed in front of a room full of people. Where my anxiety kicked in and I just ran out of the office. Too have a secretary speak down to me like Im a child is unacceptable. "
"Excellent people to work with Andy was great explaining everything about the hearing aids and my hearing is 100% better my TV volume is down to where my wife tells me to turn it up ,life's better. Thank you very much Andy "
Helping More Canadians Hear Better
At HearingLife - Chilliwack Patten Ave (formerly NexGen Hearing), our highly skilled team of hearing professionals are passionate about helping our clients reconnect with the world around them. It is our priority to find the best solution for your specific hearing needs so you can enjoy better quality of life.
Our clinic in Chilliwack is beautifully situated within the Fraser Valley of British Columbia with natural majestic beauty and abundant recreational and lifestyle opportunities, so we know how important quality of life is to our clients. We are delighted to be a part of this vibrant community and support our clients on their hearing care journey!
Call us today to book your next appointment and bring a friend or family member! We encourage family members to take part of their loved one's journey to better hearing. FREE parking is available.
Our featured hearing services include:
Complete diagnostic hearing tests
Personal consultations
Individualized hearing aid selection, dispensing and fitting
Modern hearing aid technology from trusted manufacturers
Hearing aid cleaning, repairs and adjustments
Custom ear pieces including noise-protection, swim molds & musician plugs
Assistive listening devices (ALDs)
360-AfterCare
Amenities

Convenient parking

Wheelchair-accessible

Service pets welcome

Assistive listening devices

Financing available

Telehealth services

Tinnitus

Remote hearing aid programming
| | |
| --- | --- |
| Sunday | Closed |
| Monday | 8:30 am - 4:30 pm |
| Tuesday | 8:30 am - 6 pm |
| Wednesday | 8:30 am - 6 pm |
| Thursday | 8:30 am - 6 pm |
| Friday | 8:30 am - 6 pm |
| Saturday | 9 am - 5 pm |
Visit our other locations
Amenities

Convenient parking

Wheelchair-accessible

Service pets welcome

Assistive listening devices

Financing available

Telehealth services

Tinnitus

Remote hearing aid programming
Accepted forms of payment
Visa
MasterCard
American Express
Cash
Cheque
Debit
Financial aid
Financing available for those who qualify
Insurance accepted, please call for details
Disclaimer: This clinic profile is for general information purposes only.