Hearing clinics in Saskatchewan
We found 15 hearing aid centres located in or near 11 cities in Saskatchewan, including 1 mobile clinic. Please use the quick links to search for clinics in your province.
Resources in Saskatchewan
Hearing aid coverage in Saskatchewan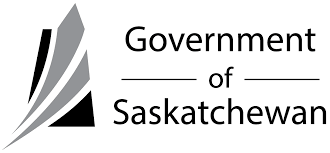 With a focus on low-income families, children can receive hearing aid coverage through the Family Health Benefits program. Call the Ministry of Social Services for more information and to see if your family qualifies.
Hearing aid coverage in Saskatchewan is also available through Supplementary Health Benefits for the following groups:
Government wards
Inmates in provincial institutions
Residents in special care facilities who are eligible for the Senior's Income Plan
Those enrolled in Saskatchewan assured Income for Disability (SAID), Provincial Training Allowance (PTA) or Saskatchewan Income Support (SIS)
Upon prior approval from the Ministry of Health, you can receive coverage for hearing aids and other servicing costs such as hearing assessments and hearing aid maintenance.
Plus, if your hearing aids are lost or stolen, this benefit will help with 70% of the cost if you are over the age of 20. If you are 20 or under, the hearing aid replacement may be fully covered.
Contact the Saskatchewan Health Authority if you think you may qualify for this benefit.

Additional hearing care resources in Saskatchewan
Be sure to check out these great articles as well:
Mobile hearing clinics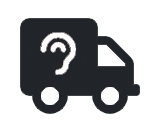 Mobile hearing clinics offer a wide variety of hearing healthcare services by audiologists and hearing aid specialists. These clinicians travel to your home or to a convenient site in your area, such as a senior centre.
Cities in Saskatchewan
Select a city below for a listing of hearing centres that offer in-person care provided by an audiologist or hearing aid specialist.