Hearing clinics in Prince Edward Island
We found 4 hearing aid centres located in or near 5 cities in Prince Edward Island. Please use the quick links to search for clinics in your province.
Resources in Prince Edward Island
Hearing aid coverage in Prince Edward Island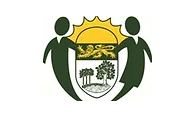 The Hear, Hear PEI program provides donated hearing aids to low-income PEI residents with hearing loss. Upon applying, you will be put on a waiting list if you are eligible; hearing aids are given on a first come, first serve basis.
If you are approved, you will be required to pay a $100, non-refundable administrative fee when you fit your hearing aid.
This opportunity won't include any future repairs, adjustments, batteries, or other servicing fees.
Alternatively, there is the Accessibility Support Program if your hearing loss is 50 decibels or more. The amount of financial assistance you'd receive is based on your income so the ultimate price can vary.
Additional hearing care resources in PEI:
Be sure to check out these great articles as well:
Cities in Prince Edward Island
Select a city below for a listing of hearing centres that offer in-person care provided by an audiologist or hearing aid specialist.