Hearing aids in Huntsville ON
We found 3 hearing aid clinics with 2 reviews within 45.5 km of Huntsville ON. Show clinics near me.

Hearing Directory provides listings from audiologists, hearing instrument specialists and hearing aid centers near you. If you need hearing aids or a hearing test, choose a clinic from the list below to schedule an appointment in your area.
Local audiologists and hearing aid specialists
48 King William Street Unit #3 Huntsville, ON P1H 1G3
Sarah Henkel
Hearing Instrument Specialist
Sarah Henkel is passionate about providing hearing care to those with hearing needs (read more)

118 Kimberley Ave Bracebridge, ON P1L 1Z8
Kim Marshall
Audiologist
Kim Marshall is passionate about healthy hearing and dedicated to serving clients daily. With new (read more)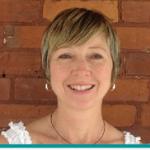 241 Brock Street Gravenhurst, ON P1P 1H4
Andy Audia
Hearing Instrument Specialist
Andy Audia is the co-owner and hearing care professional of locally owned Audia Hearing Aid (read more)

Tell us about your experience
If you visit one of the hearing clinics on our site, we encourage you to come back to our site and submit a review of your experience!
Learn more about hearing health
If you're not ready to make that call, visit our Hearing Help pages for extensive information about hearing loss, hearing aids, tinnitus and assistive listening devices.
Need to find a hearing aid clinic in a different area?