Hearing aids in Cornwall ON
We found 3 hearing aid clinics with 1 review within 63.6 km of Cornwall ON. Choose an audiologist or hearing aid specialist from the list below to schedule a hearing test in your area. Show clinics near me.
Schedule a hearing test with an audiologist or hearing aid specialist
1328 Pitt Street Cornwall, ON K6J 3T6
Roger Martel, Hearing Instrument Specialist
Roger Martel is the proud owner and operator of Cornwall Hearing Aid Clinic. He has served the (read more)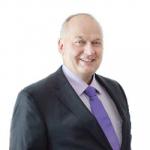 31 - Ninth St. Unit #108 Cornwall, ON K6H 6R3
Vanessa Gittens, Client Service Administrator
Vanessa Gittens enthusiastically supports clients on their hearing care journey. She happily assists (read more)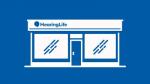 "they were very helpful and friendly. very informative. I would recommend them (read more)"
285 Main Street East Hawkesbury, ON K6A 1A6
Daphnee Brisson, Audiologist
Daphnee Brisson is a highly-experienced hearing professional serving clients at our Hawkesbury (read more)