Hearing clinics in New Brunswick
We found 12 hearing aid centres located in or near 18 cities in New Brunswick, including 2 mobile clinics. Please use the quick links to search for clinics in your province.
Resources in New Brunswick
Hearing aid coverage in New Brunswick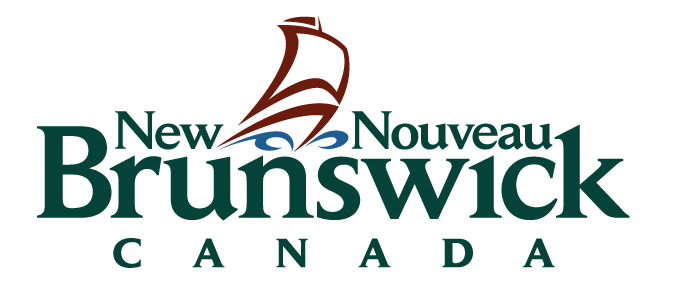 If you are a client of the Department of Social Development in New Brunswick, you and your dependants may be eligible to receive hearing aid coverage through the Health Services and Hearing Aid Program.
If you are partially covered for the cost of your hearing aids through private insurance or other means, the Health Services and Hearing Aid Program may cover the remaining cost up to $1000 per hearing aid.
You must be approved for the program before receiving hearing aid coverage and you can only receive full coverage if you have no other medical coverage.
Note: The Health Services and Hearing Aid Program does not cover hearing tests and evaluations, hearing aid cleaning and maintenance, additional options beyond the clients needs, hearing aid batteries, cochlear implants or assistive listening devices.
For more details on this program and whether you are eligible, see the Social Development Hearing Aid Policy.
Additional hearing care resources in New Brunswick:
WorkSafe New Brunswick: assists New Brunswick workers with occupational health and safety information for hearing health at work, including wage-loss benefits, medical coverage and support for work-related injury or illness, including hearing loss.
New Brunswick Deaf and Hard of Hearing Services: provide interpreting, intervenor and communication services for people who are Deaf, Deafened or Hard of Hearing.
Be sure to check out these great articles as well:
Mobile hearing clinics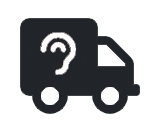 Mobile hearing clinics offer a wide variety of hearing healthcare services by audiologists and hearing aid specialists. These clinicians travel to your home or to a convenient site in your area, such as a senior centre.
Open now!
8:30 am - 4:30 pm
585 Madawaska Rd Grand Falls, NB E3Y 1A2
Open now!
8:30 am - 4:30 pm
389 Connell Street Suite 103 Woodstock, NB E7M 5G5
Cities in New Brunswick
Select a city below for a listing of hearing centres that offer in-person care provided by an audiologist or hearing aid specialist.