HearingLife - Mount Sinai Hospital
"Your hearing is our expertise"
600 University Avenue Suite 405
Toronto
,
ON
M5G 1X5
Clinic staff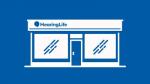 Roman Melnyk
Audiologist
Roman Melnyk always had a passion for healthcare as most of his family members are healthcare professionals. Roman is a caring, attentive and compassionate clinician who is always striving to help his patients gain maximum benefit from hearing care.
Roman earned a Bachelor of Science degree with honours, double major in biology and psychology from York University. He then graduated from University of Western Ontario with a clinical master's degree in audiology.
Hanine El-Chanti
Audiologist
Hanine El-Chanti enjoys working with those in need of hearing care. She is a able to demonstrate strong clinical expertise with proven ability to assess and tailor a hearing care plan to each individual's unique hearing needs.
Hanine earned a Bachelor in Science and Business degree from Waterloo University in 2014 and later graduated with a Master of Science degree in audiology from the University of Western Ontario in 2017.
Inas Ahmed
Audiologist
Inas Ahmed specializes in the diagnosis and management of both adults and children with dizziness and balance disorders. With her experience in the field and her commitment to applying the most recent evidence-based practices, Inas is constantly striving to reach an accurate diagnosis which is the key to proper treatment. She firmly believes that vertigo and imbalance can be debilitating and sometimes frightening for patients and she is dedicated to providing empathetic care and support to them throughout the process of diagnosis.
Inas holds an MD and a master's degree in audiovestibular medicine from Ain Shams University, Cairo, Egypt. She is currently a registered audiologist with the College of Audiology and Speech Language Pathology of Ontario and has recently earned a doctorate degree (Au.D.) in audiology from Salus University, Pennsylvania, USA. Inas is also a part-time Professor of Audiology at Georgian College, Barrie.
About this clinic
At HearingLife - Mount Sinai Hospital, we are a dedicated team of highly-experienced hearing professionals providing service to both pediatric and adult patients. We are concerned with the prevention, identification, assessment, treatment and (re)habilitation of auditory and balance disorders. We provide individualized consultations, hearing and balance tests and in-clinic demos using state-of-the-art equipment.
All audiologists in the province of Ontario are required to be members of the College of Audiologists and Speech Language Pathologists of Ontario (CALSPO). As regulated health professionals, we are required by law to deliver competent, ethical services and are accountable to CASLPO regarding conduct.
We are here to help. Please be sure to call us to schedule an appointment.
We are located inside Mount Sinai Hospital (near the intersection of Dundas Street West and University Avenue). Take the elevator to the 4th floor and proceed to the Otolaryngology and Audiology department in room 405.
Clinic services
Hearing tests (both adults and children)
Vestibular (balance) tests
Tinnitus
Auditory Processing disorders
Education and counseling
Prescription and dispensing of hearing aids
Assistive listening and alerting devices
Earwax (cerumen) management
Sunday
Closed
Monday
8:00 am - 4:00 pm
by appointment
Tuesday
8:00 am - 4:00 pm
by appointment
Wednesday
8:00 am - 4:00 pm
by appointment
Thursday
8:00 am - 4:00 pm
by appointment
Friday
8:00 am - 4:00 pm
by appointment
Saturday
Closed
Accepted forms of payment
Visa
MasterCard
Cash
Cheque
Debit
Financial aid
Financing available for those who qualify
Insurance accepted, please call for details
Disclaimer: This clinic profile is for general information purposes only. Financial aid and insurance coverage can vary widely by policy and should be verified with the provider before services are rendered.