Broadmead Hearing Clinic
4430 Chatterton Way Unit 107 Victoria, BC V8X 5J2
Staff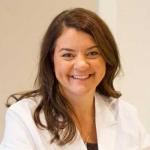 Erin Wright,
AuD
Audiologist - Doctor of Audiology / Owner
Erin Wright has over 18 years of experience in the hearing field. She is very knowledgeable about the latest advances in hearing instrument technology and is passionate about the hearing sciences.
Her dedication allows her to flourish daily in her practice in helping those with hearing loss daily.
Erin completed her undergraduate degree in Communication Disorders and Speech Pathology and later earned her master's degree in Audiology at Portland State University.
She further obtained her Doctor of Audiology degree from Arizona School of Health Sciences in 2003.
This advanced degree gave her in-depth knowledge about hearing technology, hearing loss and best-practice counselling on the effects of hearing loss and tinnitus.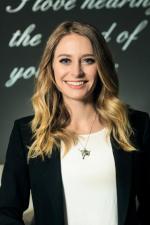 Martine Schlagintweit
Audiologist
I belong to a lively, loud and loving network of family members and friends which taught me the value of ease of communication from an early age.
I have a deep appreciation of quality communication, and an understanding of the connection that is missed when hearing impairment interferes with our ability to communicate.
This is what drives my passion for helping my clients optimize their hearing health. As an Audiologist with Broadmead Hearing Clinic, I combine contemporary clinical knowledge with the latest advances in hearing aid technology, to create solutions that allow my clients to achieve their communication potential.
I completed my undergraduate degree, a B.Sc. in Linguistics, at the University of Victoria in 2014. Following a two-year interim spent travelling the world and working in a variety of healthcare settings, I enrolled at the University of British Columbia in 2016 to complete my Masters in Audiology.
I was honoured to receive a Canadian Academy of Audiology student award for academic excellence and my work promoting the profession of Audiology; I was also recognized by Speech and Audiology Canada for having achieved the highest score on the clinical licensing examination in my sitting.
I like it when people have a good laugh and its my personal goal to make sure you always hear the punch line! I look forward to meeting you.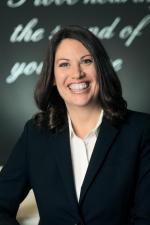 Aisling Smyth
Audiologist
I have grown up enjoying all the West Coast of British Columbia has to offer. I passed my childhood in Tsawwassen where I graduated with a Double Dogwood Diploma.
Following high school I spent a few years living and travelling abroad before beginning a Bachelor of Arts degree in Psychology at the University of British Columbia.
In 2013, I earned my Master's Degree in Audiology at UBC and moved to Whitehorse, Yukon to experience life in northern Canada.
I have been an active volunteer in both my community and in the field of Audiology over the past 10 years.
In my free time I enjoy hiking, cycling, and backcountry skiing. My young family and I are looking forward to settling down in Victoria, B.C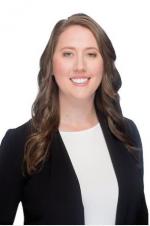 Christine Stangeland,
M.Sc., R.Aud, Aud(c)
Audiologist
Christine earned a Bachelor of Science in Linguistics in 2010 from the University of Victoria. She went on to earn a master's degree in Audiology in 2013 from the University of Queensland in Brisbane, Australia.
Christine was diagnosed with hearing loss at the age of 14. One of her greatest strengths as an audiologist is having first-hand experience with hearing loss and wearing hearing aids.
When not in clinic, Christine enjoys snowboarding, playing soccer, listening to podcasts, getting together with my book club, and racing my car.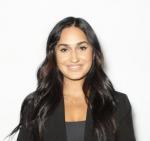 Melody Sidhu,
M.Sc., R.Aud, Aud(c)
Audiologist
Melody Sidhu completed her master's degree in audiology and speech sciences.
Her undergraduate degree is in psychology, allowing her to also apply her knowledge of mental health to help her clients. She worked and volunteered in various mental health related roles at the BC Cancer Agency, pediatric mental health at VGH, and at Queen Alexandra hospital.
She learned about audiology after her grandma was diagnosed with hearing loss. After spending a day shadowing in a hearing clinic, she knew that she wanted to pursue a career in audiology and do her part in making hearing healthcare more accessible, especially for individuals who speak English as a second language.
Melody speaks Punjabi, Hindi, Urdu, and English.
Reviews
Hearing Directory posts all positive and negative reviews that meet publishing criteria.
Read 1 verified patient review for Broadmead Hearing Clinic! Their review score was 5 () from 1 review.
Write a review Sort by:
"Today, I saw Aisling for a recall and I had not been back to the clinic for a few years. I was impressed by Aisling's competence and polite manner. I am certainly motivated now to wear my aids daily. Thank you."
A message from Broadmead Hearing Clinic:
The health and safety of our staff and client community remains a priority as we gradually resume operations. There are measures and policies implemented by Broadmead and Oak Bay Hearing Clinic to reduce the risk and spread of COVID-19 and ensure the healthy well-being of our staff and community.
Helping people hear better
At Broadmead Hearing Clinic, we are here to listen to you and your hearing needs. We strive to provide the best and most up-to-date hearing solutions to fit your hearing needs and lifestyle.
We aim to set the standard for auditory care in Victoria with advanced technology and innovative care. We seek to improve the quality of life for each of our clients through individually tailored solutions.
Whether you have a long-term hearing loss or are just noticing a lack of clarity with speech, we are here to help. Call us today to book your next appointment and take the next step to better hearing.
Comprehensive hearing assessments
Hearing aid selection and fitting
Latest in hearing aid technology
Counselling and communication strategies
Tinnitus therapy
Custom ear products
House calls
Earwax removal
Amenities

Convenient parking

Wheelchair-accessible

Service pets welcome

Assistive listening devices

Tinnitus

Screen/test at home

Ear cleaning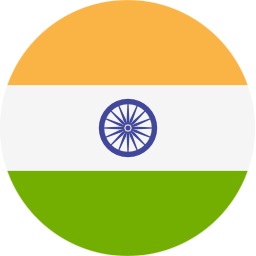 ਅਸੀਂ ਪੰਜਾਬੀ ਬੋਲਦੇ ਹਾਂ
Sunday
Closed
Monday
7:30 am - 7 pm
Tuesday
7:30 am - 7 pm
Wednesday
7:30 am - 7 pm
Thursday
7:30 am - 5 pm
Friday
7:30 am - 5 pm
Saturday
Closed
Evening and/or weekend hours available by appointment. Please call to schedule.
Visit our other locations
Amenities

Convenient parking

Wheelchair-accessible

Service pets welcome

Assistive listening devices

Tinnitus

Screen/test at home

Ear cleaning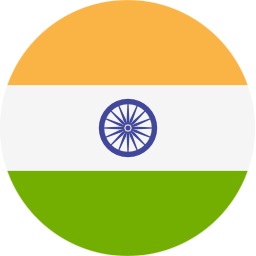 ਅਸੀਂ ਪੰਜਾਬੀ ਬੋਲਦੇ ਹਾਂ
Accepted forms of payment
Visa
MasterCard
Cash
Cheque
Debit
Financial aid
Insurance accepted, please call for details
Disclaimer: This clinic profile is for general information purposes only.